A Bek Air Fokker 100, performing flight BEK2105, crashed into a two story building shortly after takeoff from Almaty Airport. At least foutteen reported fatalities among the 100 occupants so far.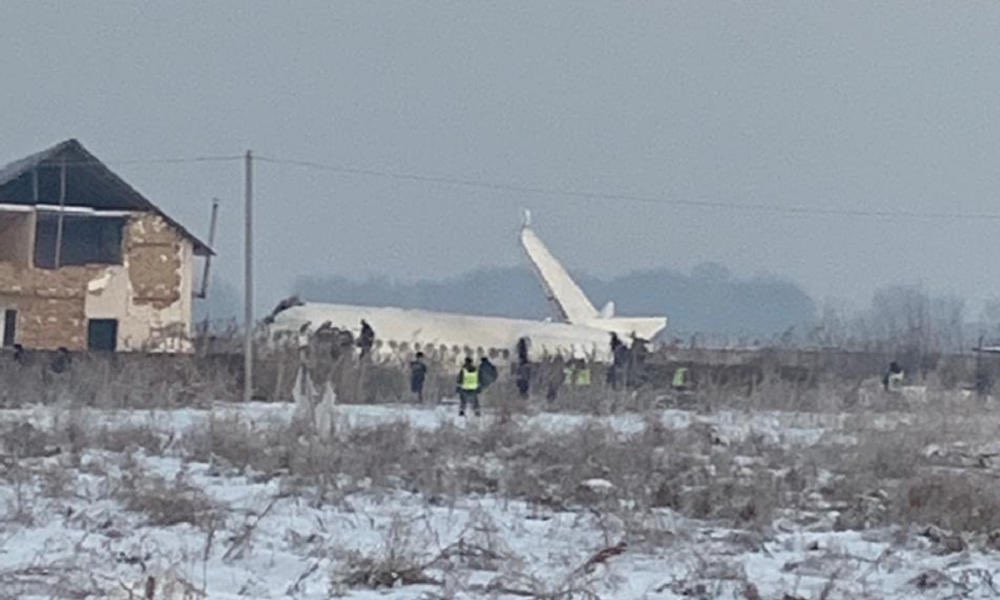 Thirty five people injured on plane carrying 100 as footage shows emergency services combing through rubble for survivors
A plane carrying 100 people has crashed at Almaty airport, in Kazakhstan, killing at least 14 people.
On Friday morning Almaty airport said there were survivors and emergency workers were on site. Footage from the scene of the accident appeared to show the plane had collided with a building.

President Kassym-Jomart Tokayev pledged to provide families of the victims with compensation and tweeted that those responsible "will be severely punished in accordance with the law."
Tokayev also said that a government commission had been set up to investigate the circumstances surrounding the tragedy.
The Bek Air flight was en route from Almaty, Kazakhstan's largest city, to the country's capital of Nursultan.
It took off at 7.22am local time.