TURKEY's Coronavirus Bomb: $34.5 Billion of Tourism Revenue could be wiped out as #Covid_19 detected in passenger on Turkish Airlines flight going to Singapore from Turkey.
Air China cuts flights between China and U.S. due to coronavirus epidemic
American Airlines flight AA198 scheduled at 6.05 PM from Jfk to Milano Malpensa has ben cancelled because crew members refused to get on board (coronavirus threat)
The Delhi patient diagnosed with #Coronavirus has led to this: 10 crew members of Air India flight he took from Vienna are under quarantine .
British Airways and Ryanair cancel hundreds of flights due to outbreak.
UNITED airline sent a letter to employees, Chicago-based United said it was reducing U.S. and Canadian flights by 10 percent and international flying by 20 percent in the month of April and eyeing similar cuts in May.
UNITED will reduce flights, freeze hiring and ask employees to volunteer for unpaid leave due to coronavirus outbreak.
EXCLUSIVE: @CathayPacific parks 120 planes and slashes 75% of flights in March, revealing scale of its crisis, as #coronavirus epidemic hammers global aviation industry.
Two Women Got Removed From A Flight By Guys In Hazmat Suits Because They Were So Hungover The Flight Attendants Thought They Had Coronavirus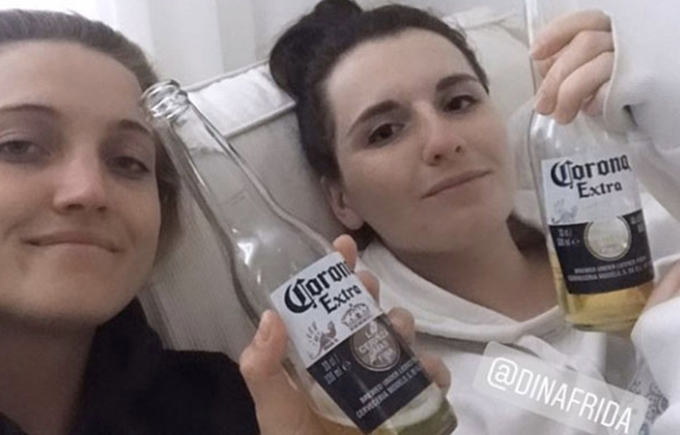 Corona virus making flights cheap as if I'm gonna catch it might as well have a tan and cocktail in my hand.
We have no way to go back to Iran.13 staffs of NanoAlvand Co.(the subsidiary of CinnaGen Co.)And around 200 other Iranians want to go back from Mumbai India to Iran since last week. IranAir couldn't send their flight.I hope problem solve by diplomatic ways. #coronavirus
Cash and #coronavirus issues bring down Flybe.
Coronavirus: Air New Zealand confirms case of infection on Singapore-Auckland flight . Second NZ coronavirus case is woman who flew on Air NZ flight from Singapore to Auckland last week
A flight attendant with #coronavirus flew through @flyLAXairport on February 15th with @KoreanAir from Tel Aviv to Seoul with that church group that was majorly infected.
It's $3000 for a #coronavirus test in the US. It would literally cost an American citizen HALF THAT PRICE to take a 14 hour flight to South Korea, get tested there, stay overnight in a hotel, and fly home. Fucked? I think so.
Coronavirus by the numbers, as gathered by ⁦@WSJ⁩ :
25% drop in container volumes in February at port of Los Angeles
92% drop in vehicle sales in China in first 16 days of month
200,000 flights to and from China canceled
Advertisement