Rough Landing Seriously Damages Delta 757 (N543US, built 1996), suffered serious over stress damage to the airframe during a hard landing on flight #DL414 from New York-JFK at Ponta Delgada Airport (LPPD), Acores, Portugal.
A Delta Air Lines aeroplane made a very hard landing today at Ponta Delgada Airport in the Azores, causing damage to the fuselage and landing gear.
The Boeing 757-200 registered N543US was operating seasonal flight DL414 from New York JFK Airport, USA. After a delayed flight, it "made a hard landing on runway 12 of Ponta Delgada João Paulo II Airport" on the island of Sao Miguel, around 08:30, said local airport sources.
The same sources said that the heavy crash on the runway caused structural damage to the fuselage and the nose landing gear of the plane of this American airline. No injuries were reported.
The aircraft is still on the Atlantic island. The return flight has been cancelled. Delta has scheduled two flights tomorrow from Ponta Delgada to New York, in order to get stranded passengers to the US. Rescue flight DL9959 (Boeing 757-200, N538US from Atlanta) is scheduled to arrive at Ponta Delgada around 21:00 local time.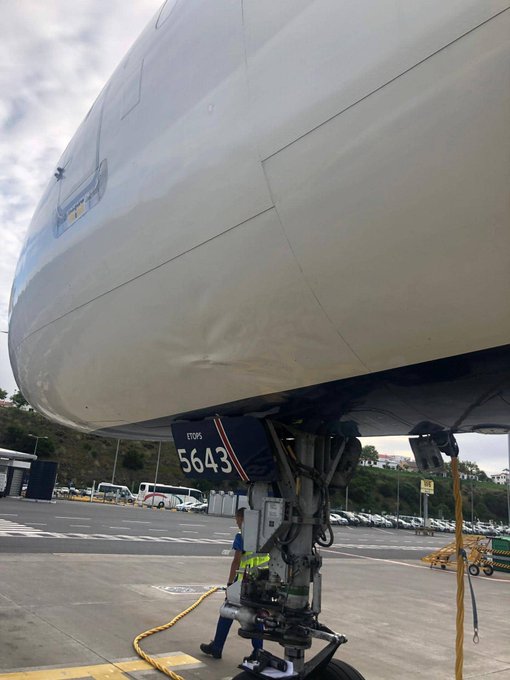 As the Azores are part of Portugal, thus the EU, each passenger will be entitled to 600 EUR compensation under Regulation EU261/2004.
Local weather at the time of landing: METAR LPPD 180830Z 04012KT 020V080 9999 FEW010 SCT040 21/17Q1020